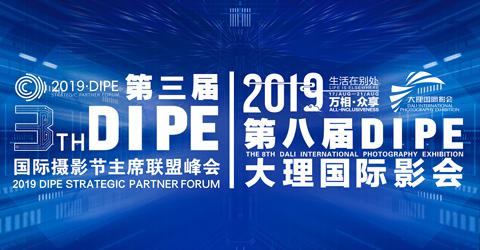 LISTEN
Alex Wong Participated the 8th Dali International Photography Exhibition19-09-2019
The 8th Dali International Photography Exhibition, 17 - 21 August 2019, was hosted by the Yunnan Provincial People's Government Press Office, the Yunnan Provincial Federation of Literature and Art Society, the Dali State Committee of China, the Yunnan Photographers Association, the Dali State Committee Publicity Department and Mino Media of Yunnan.
With the theme of Life Is Elsewhere - All Inclusiveness, this year exhibition has a total of more than 400 exhibitions, exceeding 8,000 works and 20 workshops and presentations under the theme of Observing Dali and Viewing the World with Images. There are nearly 600 photographers from more than 30 countries and regions, 50 curators and partnerships. Tens of thousands of photographers have shared this wonderful photo exhibition with media friends and public. As a large platform dedicated to promoting the development of image collection, the Dali biannual international exhibition also successfully shared the vision, joy, value and realization of the works by many international and national reknown and emerging photographers .
On behalf of Sabancı University, FASS/VAVCD faculty member, Dr. Yoong Wah Alex Wong showcased his solo series The Aesthetics of Climate Change - Vanishing White. He went on to curate a group show SPARKS by four VAVCD students, Onur Özen - Ida: The Story of A Mountain, Canan Erbil - Hysteria, Gülnaz Erol - Derun, and Deniz Ezgi Sürek - Dual Citizenship. Voluntary students from Sabancı University, Naz Kirelli, Yaprak Müldür and Ece Tarhan were selected based on their academic performance, to experience and to assist exhibitions setup.
Dr. Alex Wong also gave a presentation and shared respected Turkish photographer works and books such as Ara Güler, Jak Baruh, Yıldız Moran, Nuri Bilge Ceylan, Mert Alaş and Marcus Piggott, Prof. Dr. Sabit Kalfagil with image lovers and audiences. He also attended the DIPE Strategic Partner Forum and closing ceremony, where Director of the Dali International Photography Exhibition, Mr.Bao Lihui make the final closing ceremony speech.