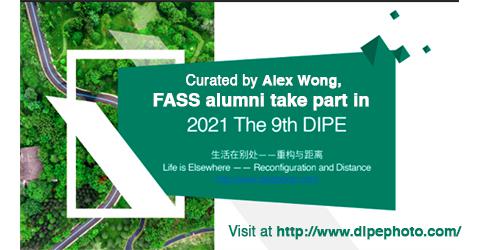 LISTEN
FASS Alumni on the 9th Dali International Photography Exhibition 2021 16-08-2021
FASS Alumni take part in the 9th Dali International Photography Exhibition 2021 showcase by curation of Alex Wong.
With the theme of "Life is Elsewhere – Reconfiguration and Distance", the 9th Dali International Photography Exhibition 2021 showcase nearly 600 exhibitions and more than 20,000 photography works. This year's photography exhibition adopts a combination of online and physical displays. In addition to the presentations, 720-degree virtual panoramic photography will serve as the virtual guide to all venues. The digital exhibition is wholly preserved from outdoor to indoor to create a photography exhibition that never ends.
This year, Asst. Prof. Dr. Yoong Wah Alex Wong curated Effloresce, comprised the works of five Turkish female photographers and Sabancı University Faculty of Arts and Social Sciences alumni, Neslihan Koyuncu, Beril Ece Güler, Özge Kepenek, Nagihan Aydınlık, and Ecem Güleç.
Alex Wong, Cedric van Eenoo and Salleh Japar also co-curated Proj3V (Visualise, Voice and Vision) in the 9th Dali Intl Photography Exhibition 2021, comprised the student works from Sabancı University (FASS/VAVCD) and Lasalle College of the Arts, Singapore. Proj 3V exhibitors are Nur Nurdoğdu, Gamar Karimli, Yeraz Arslan, Fazera Makrof, Pauline Wong, Marie Andrada, and Fei Pan. Some of the selected photography works was presented in FASS Art Gallery, Sabancı University from 21st June – 9th July, 2021.
Alex Wong's new book Vanishing White and solo photography series, Melting Glaciers are showcased in the exhibition as well.
The 9th Dali International Photography Exhibition 2021 can be visited in Dali city, from 13th August – 31st October 2021.
For more info:
https://720yun.com/vr/450zecqz2iz
https://720yun.com/vr/920zb9qt2r5
https://720yun.com/vr/2b1z81qvnke