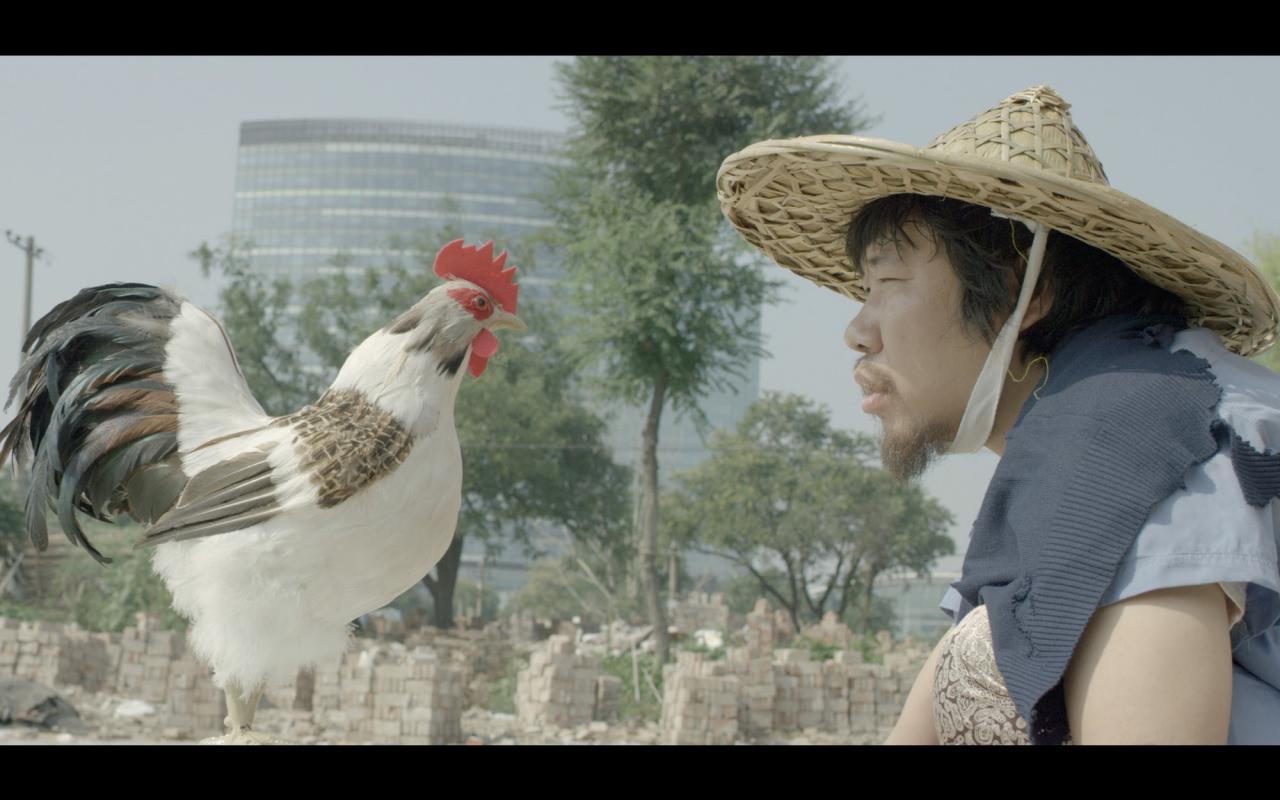 All that is solid ...
TarraWarra International 2017
September 2–November 12, 2017

TarraWarra Museum of Art
311 Healesville-Yarra Glen Road
Healesville Victoria 3777
Australia
Hours: Tuesday–Sunday 11am–5pm

T +61 3 5957 3100
F +61 3 5957 3120
museum@twma.com.au

www.twma.com.au
Instagram / Facebook
Curated by Victoria Lynn, All that is solid ... is the third iteration of the TarraWarra International, a regular series in the Museum's program designed to showcase leading contemporary practice in a global context.
The worlds created by the artists in this exhibition and the situations that have inspired them are characterised by forms of transition, change and fluidity. Didem Erk (Turkey), Cao Fei (China), Tom Nicholson (Australia), Patrick Pound (Australia) and Cyrus Tang (Australia) each work with "non-solid" processes such as dissolution, tearing, cutting, melting, ruination, chewing, piercing and cancelling.
The phrase, "all that is solid melts into air" is widely considered to represent a modernist impulse where each action causes a contrary reaction. The desire to tear down what has gone before and replace it with something new was part of a revolutionary compulsion common to the historical avant-garde. The artists in this exhibition take an alternative approach. They work across epochs, cultures and artistic disciplines. Rather than attempting to replace the past, they connect with it, often retaining the source materials for their artworks. For many of the artists exhibited here, the archive is an important generator of ideas.
These artists introduce us to events, situations, conditions and environments that have arisen in periods of great change, precarity and transformation. They become our guide, and the artwork is not something solid, but part of a fluid process of exploration. Diverse elements are combined, "co-belonging" in the artworks, while memories are not dissolved and replaced so much as invoked and situated by the artists.
About the TarraWarra International
The TarraWarra International was inaugurated in 2013 as a regular biennial series in the Museum's program. The first exhibition in the series, Animate/Inanimate, featured works by Allora & Calzadilla (USA), Amar Kanwar (India), Janet Laurence (Australia), Lin Tianmiao (China), and Louise Weaver (Australia), which considered the profound interconnections between diverse life forms (natural, animal and human). For the second iteration in 2015, the Museum presented the first solo exhibition in Australia by Pierre Huyghe which brought together ten of the artist's projects to focus on his ongoing investigations into time and temporality.